Our Philosophy
Active Nature helps the small business owner with smart technology solutions that maximizes the productivity and efficiency of their daily operations—making their business more profitable and enjoyable to run every day. We are a boutique operation, customizing solutions for your business' specific needs. We believe in the Goldie Locks approach, suggesting technology that is just right for your size business but also giving you the flexiblility to grow.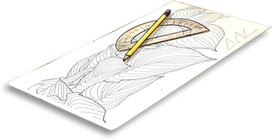 Why hire Active Nature?
• Complete jobs within predetermined timeframe
• Complete jobs within budget
• We work with you to grow with your needs
• Artistic and technically proficient
• Keep up with the latest technology
• We do not farm out any of our work
• Easy to work with

Our Pricing
Our services are available to you either per project, hourly rate, or on retainer. Before we start a project we provide you with a comprehensive proposal which includes, project elements, deliverables, pricing and time-frame.
The services listed below are best provided on a retainer basis: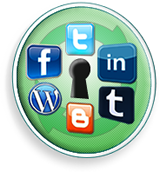 -Managing website content i.e. Company website, WordPress, Blog...
-Managing email marketing and/or social media
-I.T. computer service maintenance (pre-paid 12 month contract providing clients with a robust discounted rate.)
-Technology Management - which incorporates all our skills to define, set up, integrate and manage your total business technology strategy, encompassing hardware, software, web development.
Some of the benefits of our Technology Management plan:
• Save money by making you aware of all your choices
• Integrate technology so your every day operations run exactly as you envision
• Peace of mind. Keep all your computers, equipment, files and backup properly maintained
• Your website is always up-to-date
• Create and maintain a consistent internet marketing strategy
• All your technology questions, answered
• You stay on top of the trends instead of behind them
We're easy to work with
Whether your project is large or small
contact Active Nature regarding your Technology Needs
718-358-4566
info at activenature dot com